Attiny 3216 Breakout Board¶
I re-made Attiny3216 breakout board with 3-pin UPDI male angle pin header (UPDI, GND, +5V).
Note
3-pin connector is better than 2-pin (UPDI, GND) for: - VCC 5V pin can power target Attiny3216 micro controller on writing program without connecting the other interface. - 3-pin is physically more stable than 2-pin connector.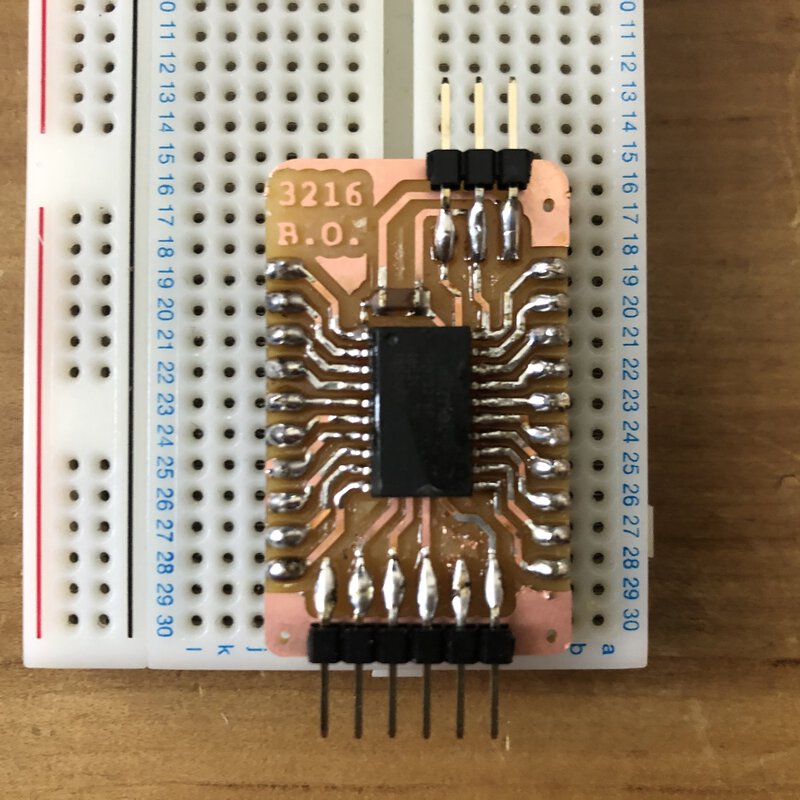 Schematics¶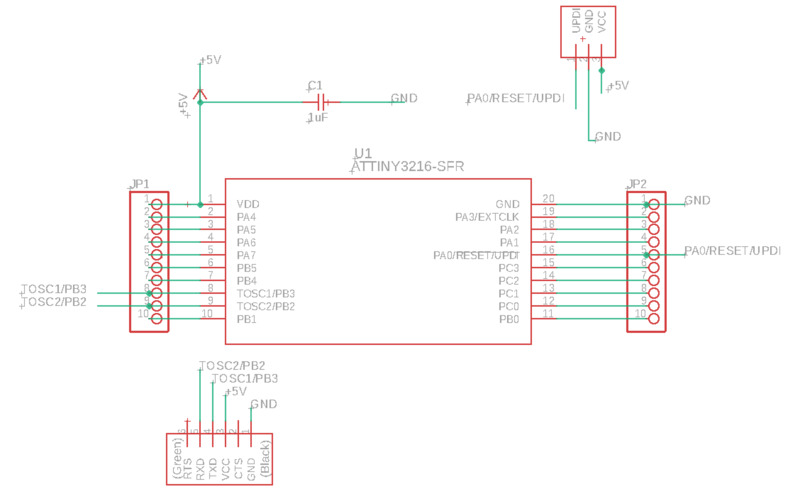 Board¶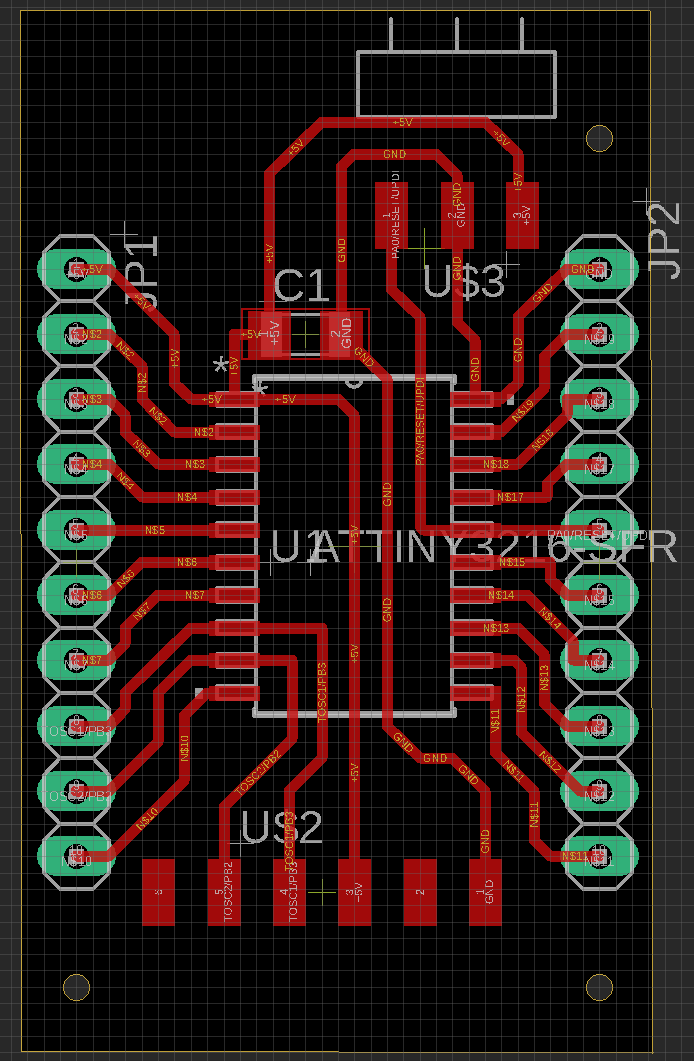 Files¶
Reference¶
---
Last update:
April 12, 2021